From emergency flat roof repairs to complete flat roof replacements, Niko Roofing is one of Calgary's most trusted industrial and commercial roofing contractors. Niko has delivered professional workmanship, personal customer service and durable roofing across the Alberta since 2009.
As an experienced commercial roofing company we can handle any type of roofing project.
We offer:
New Roofing
Roof Replacement
Thermal Insulation
Ventilation
Drains & Rain Collars
Flashing
Condo Services
Skylight Installation
Soffits, Fascia & Gutters
Ice & Water Protection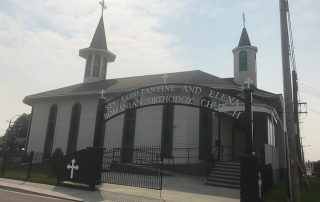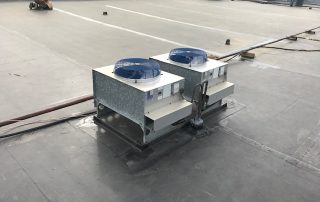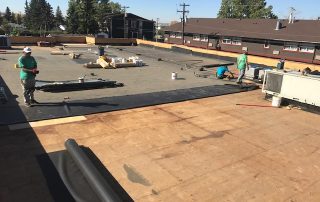 Nathalie Elliott
2023-05-08
We had Niko Roofing install a new roof. From initial contact to finish, it was a great experience. Pricing is very reasonable and their service is great. Vlad and Max are both knowledgable, easy to communicate with and very responsive. The staff are super respectful, hardworking and efficient - they finished installing ours and our neighbours roof in two days, minimally affecting our day to day lives. They also repaired a few gutters which was just so easy and convenient. Definitely very pleased with the job and would recommend Niko Roofing to all!
Roofing, Siding and Eavestrough. Top notch Professionals! Niko Roofing took over the insurance claim to replace the roof, siding and eavestrough. We also upgraded our siding and Vlad gave us a great price. Incredible work and service received by Niko Roofing. Vlad is formidable to work with along with his crew. Vlad and his crew provided amazing handiwork and always kept us informed about the repairs work. Our home looks fabulous. You cannot even tell it was a construction site as they left our property sparkling clean. If you want a company that will stand by you, while providing superior handiwork, Niko Roofing is the company to go with! You will not be disappointed.
Incredible over all experience! Vlad and his crew were nice, respectful, worked very hard, cleaned up as the went and didn't leave until I was 100% satisfied. I would definitely recommend them to family and friends.
Tiyana Ramjeeawon
2022-08-21
Niko Roofing replaced my roof recently and did a wonderful job. They promptly provided me with an estimate and then matched the pricing of a competitor. Their crew was incredibly respectful of my property, my neighbours and the community as a whole. One crew person remained on the ground to immediately clear all debris away. They offer financing options which is also helpful. I had an inspection done on the roof after Niko Roofing had finished their work and it was flawless. Overall, I had an amazing experience with this company and highly recommend them.
I was very pleasantly surprised by the service I got from Niko Roofing. The owner stopped by in a timely fashion to do an estimate, and was able to show me different samples of appropriate roofing materials for my home, and to explain the advantages of each. After we chose the material and color, the materials were delivered in a very efficient manner. As soon as we had appropriate weather, we were placed on the schedule. The crew arrived slightly ahead of schedule and began work immediately. They worked almost non-stop from 7:30AM to 5:30PM and had the new roof completely installed and all the scrap materials picked up. I was totally impressed. I wouldn't hesitate to recommend Niko Roofing to anyone...
Had to have siding replaced on one side of my house and some roof repair. Service was fantastic, everything went extremely smooth.
Lindsey Fiebig
2021-05-07
Niko was recommended by some of the people in my community when we were looking at getting out roof re-shingled. I sought out several quotes, and Niko's was competitive, and has an excellent reputation in Calgary. Niko was quick to follow up with a date they could start and was only delayed one day because of weather. Vlad the owner communicated through email and text which was really helpful. The whole roof took one day with his team, and everything was done and cleaned up by 5:00pm. I was very impressed. The roof looks great, I loved the varied shingle selection, so was able to pick a colour and design that looks great. Overall, very happy with our decision to go with this company.
Excellent service. On time, very good price and different options for payment.
Vlad's work is perfection! He is efficient, professional, very reasonably priced, excellent attitude. I highly recommend Niko Roofing LTD. We will definitely use Niko Roofing again.